Debt Ceiling
The US debt ceiling is all over the news today, so let's talk about it.
Before 1917, Congress had the ability to use the Power of the Purse at their own discretion. In effort to make the federal government fiscally responsible, the debt ceiling was created.
The debt ceiling cap currently stands at roughly $31.4tn. That limit was breached back in January.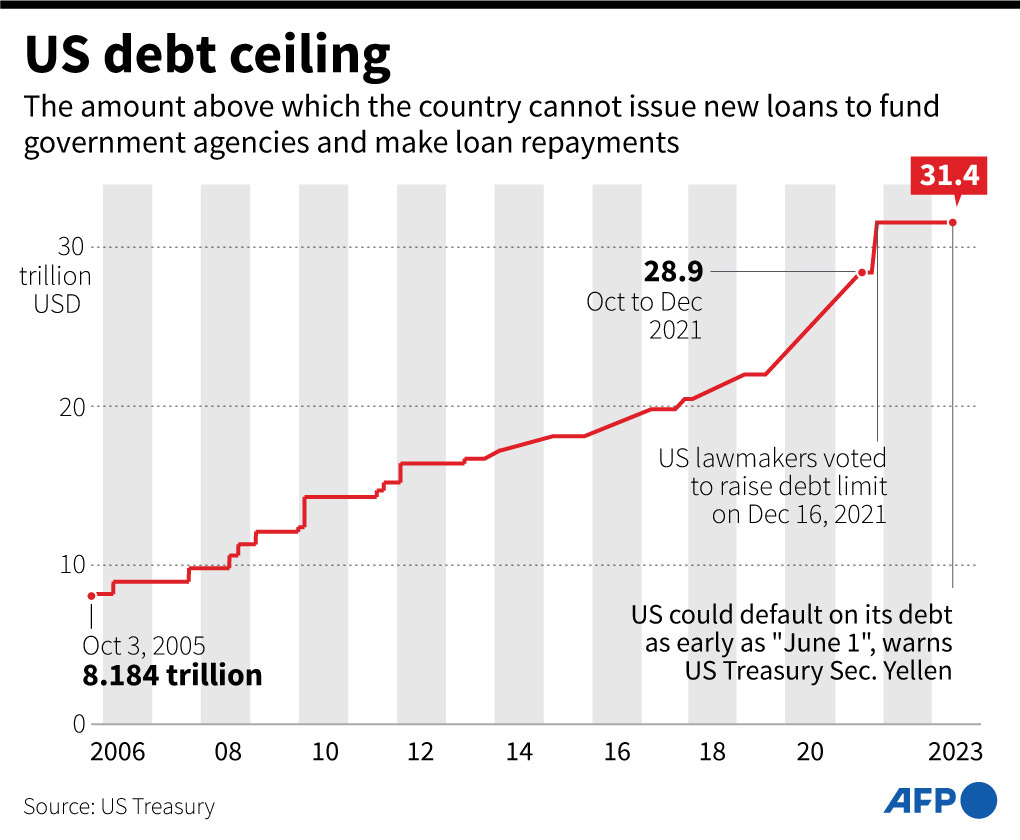 Is a U.S. default likely?
Since 1960, Congress has acted 78 separate times to permanently raise, temporarily extend, or revise the definition of the debt limit – 49 times under Republican presidents and 29 times under Democratic presidents.
House Speaker McCarthy is in a tight spot… Failing to raise the debt limit in the next three weeks could be catastrophic for the U.S. economy, but neglecting to secure the desired spending cuts could cost him the gavel.
Moody's Analytics predicts that a default would shave around 4% from U.S. gross domestic product (GDP), see stock prices fall by a third, and result in companies slashing nearly six million jobs.
As Ulysses Everett McGill from the movie Oh Brother Where Art Thou? would say "we're in a tight spot."
---
Sources used for this episode:
https://www.investopedia.com/terms/d/debt-ceiling.asp
https://home.treasury.gov/policy-issues/financial-markets-financial-institutions-and-fiscal-service/debt-limit
Disclosures
Life Moves Wealth Management is a registered investment advisor offering advisory services in the States of Arizona and Indiana, and in other jurisdictions where exempted. Registration does not imply a certain level of skill or training. Information contained on this site should not be considered a solicitation to buy, an offer to sell, or a recommendation of any security in any jurisdiction where such offer, solicitation, or recommendation would be unlawful or unauthorized.
The information on this site is not intended as tax, accounting or legal advice, as an offer or solicitation of an offer to buy or sell, or as an endorsement of any company, security, fund, or other securities or non-securities offering. This information should not be relied upon as the sole factor in an investment making decision. Past performance is no indication of future results. Investment in securities involves significant risk and has the potential for partial or complete loss of funds invested. It should not be assumed that any recommendations made will be profitable or equal any performance noted on this site.
HYPERLINK DISCLOSURE – The information being provided is strictly as a courtesy/convenience. When you link to any of the web sites provided here, you are leaving this website and assume total responsibility and risk for use of the web sites you are visiting. We make no representation as to the completeness or accuracy of information provided at these websites. Life Moves Wealth Management is not liable for any direct or indirect technical or system issues or any consequences arising out of your access to or your use of third-party technology, web sites, information and programs made available through this website. Life Moves Wealth Management does not make any representations or warranties as to the accuracy, timeliness, suitability, completeness, or relevance of any information prepared by any unaffiliated third party, whether linked to Life Moves Wealth Management's web site or incorporated herein, and takes no responsibility thereof.